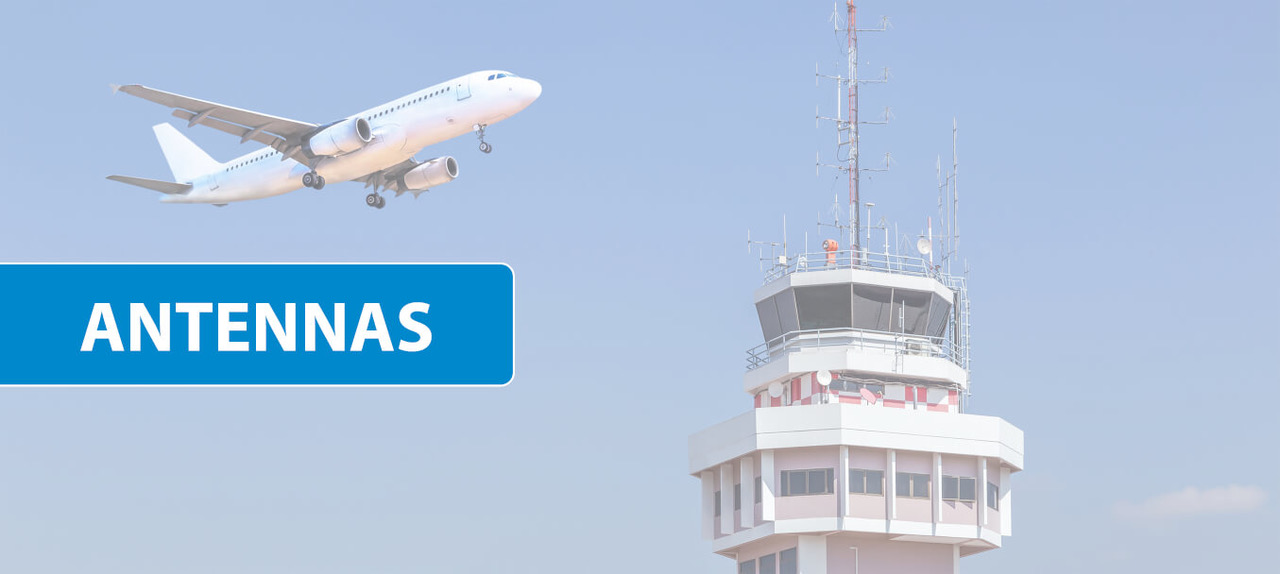 High gain, robust and low-maintenance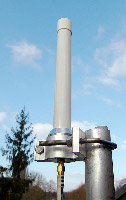 Thanks to their robustness, Jetvision antennas are low-maintenance and fail-safe – even under the harshest conditions in the mountains or on the high seas. They are used thousands of times in professional applications and increase the range and coverage of ADS-B flight tracking.
Antennas must be weatherproof and robust in order to enable high-performance ADS-B flight tracking without any problems. This is especially true when the antennas are mounted in hard-to- reach locations where maintenance is costly and time-consuming – for example on the mountains, on masts, in remote areas or even on offshore wind turbines. Jetvision therefore focuses its in- house antenna development on resistance and freedom from maintenance.
Antennas for seawater and harsh environment
Even the standard version of our A3 antenna for ADS-B tracking (1090 MHz) is robust enough to withstand wind and rain for years thanks to its material combination (fiberglass and chrome- plated brass). For particularly harsh environments, Jetvision has developed a special V4A version. High performance adhesives and weatherproof connectors are also used.
Development department realizes individual solutions
You need an individual antenna solution? Jetvision has its own in-house development department that responds to customer requirements. The modular system includes ADS-B antennas (1090 MHz), antennas for FLARM systems (868 MHz) and Yagi antennas. For long distances between antenna and receiver or where the use of a low attenuation but thick cable is not possible, we recommend our Diapason active antenna equipped with a low noise and intermodulation resistant preamplifier. Accessories – including narrowband filters with very low attenuation, surge protectors, splitters and cables – as well as suitable ADS-B receivers complete the product portfolio for commercial applications.
Advantages at a glance
Jetvision antennas are weatherproof and low-maintenance
Special versions suitable for particularly rough environments (mountains and open sea)
In-house development department fulfils special requests
Modular system leads to fast results (antennas, accessories and ADS-B receivers)
Please contact us!

Do you have questions about Jetvision antennas and application possibilities? Then use the floating contact button or write us at [email protected].