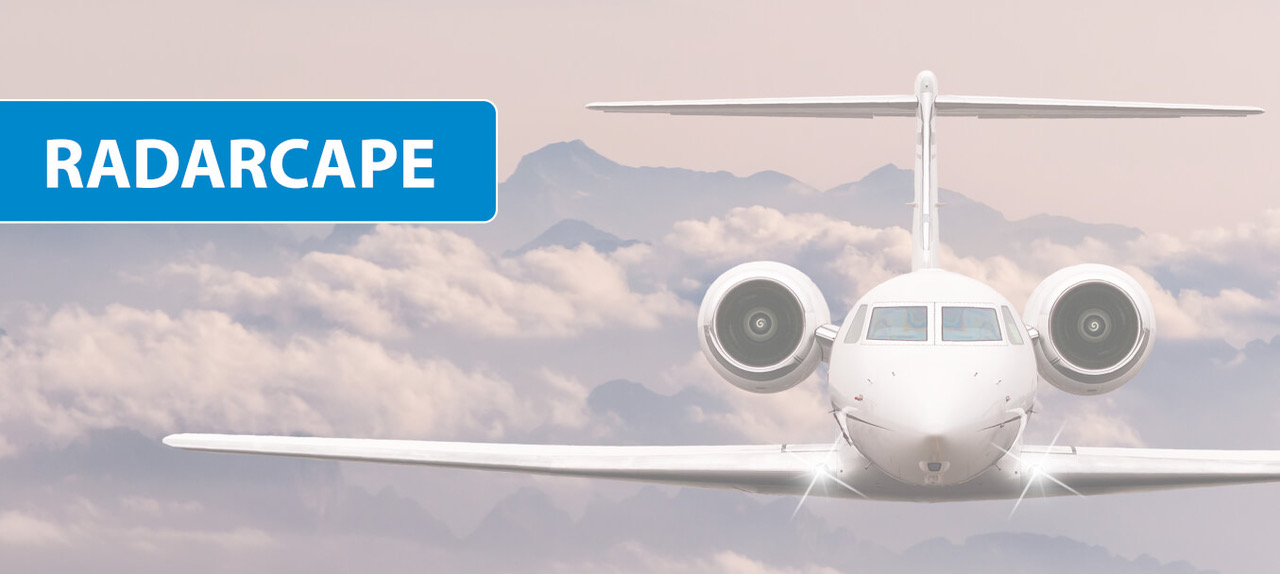 Real-time flight tracking at the highest level
The Radarcape is used thousands of times worldwide in professional and commercial applications. Thanks to the highest robustness and precision, the ADS-B receiver is a very reliable component of your flight tracking systems. All components of the Radarcape are optimized for maximum performance and designed for continuous use. The receivers run reliably with our users usually the whole year and around the clock with extremely high reliability and stability, thousandfold proven.
The Radarcape ensures the highest precision in the acquisition of Mode-A/C, Mode-S and ADS-B raw data. By integrating a GPS synchronous clock, time stamps in the range of 50 nanoseconds are possible. Thanks to modern high-frequency circuits, the sensitivity of the ADS-B receiver is guaranteed down to -93dBm input level and receives signals from a distance of up to 450 km/243 nm with a well-placed antenna.
Variety of interfaces
The high variety of interfaces for raw data and decoded results allows easy integration into existing systems. The ADS-B receiver enables the transmission of flight data via TCP, UDP and USB-VCP. In addition, the device supports several output formats, including JavaScript Object Notation (JSON), Eurocontrol ASTERIX, Comma- separated values (CSV), Keyhole Markup Language (KML) and Port 30003.
Special versions
Two antenna inputs for difficult reception situations (antenna diversity), a video output version for verification of the received high- frequency signals and an input for an external time reference (10 MHz/1PPS) make the Radarcape flexible. All these options are available individually or in every combination. A High Dynamic Range (HDR) variant is available for extremely strong reception signals on the apron or near by the runway.
Radarcape as Plug-and-Play Solution
Radarcape enables use as a stand-alone solution. With only one device it is possible to observe the airspace within about 450 km/243 nm (line of sight). The flight movements are displayed in a web browser – on laptop, PC, smartphone and tablet (iOS and Android), simultaneously and independently of each other. An installation of software or apps is not necessary.
Advantages of the ADS-B receiver Radarcape at a glance
High reliability in continuous operation
Ideally suited for connecting own systems (TCP, UDP, USB-VCP, JSON, Eurocontrol ASTERIX CAT 021, 023 and 247, CSV, KML and Port 30003)
Built-in feeders for FlightAware, Flightradar24, OpenSky Network.
Special versions with additional inputs and outputs (second antenna, video-out, reference clock)
High precision timestamp: 50ns – 1 sigma
High Dynamic Range
Use as NTP stratum 1 time standard
Get in contact with us

Do you have questions about the ADS-B receiver Radarcape? Then contact us at: [email protected] or use the floating contact button.